The Ultimate Warp Zone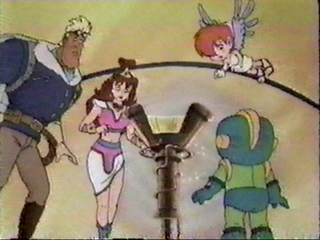 Last Updated:
10/2/2015


This is the only passageway between Videoland and Earth, except for Dr. Wily's Warp Zone Shifter!

Kevin Keene was brought to Videoland by this warp! From here, you can travel to many different places on Earth - and even to some other dimensions as well!
My Friends

Michael Lee Rohm
Cynthia Chan
Mandi Ohlin
Kelly Harris
Michael Donovan
Jeffrey Scott

Television Shows and Movies

Back To The Future
Bill and Ted's Excellent Adventures
BraveStarr
Hey Dude
Highlander
Jeopardy!
Kidd Video
Sliders
Transformers
Vampire Hunter D
Wheel of Fortune
The X-Files

Star Trek

Locotus.com
Star Trek: First Contact Fan Page

Music

BILLY IDOL:GENERATION WWW
Belinda Carlisle Is An Angel
The Ultimate Band List
Queen
Severe Tire Damage
Cyndi Lauper
The Kumi Miyasato Tribute Page

Celebrities

The Denise Crosby Repository
Chase Masterson

Fan Fiction

Forgotten Fan Fiction

Comic Books

Spirit of Supergirl
The Betty Cooper FAQ

If you have any problems with these warps, please e-mail me.